STEP 1 : Log in / Register
STEP 2 : Add your item to cart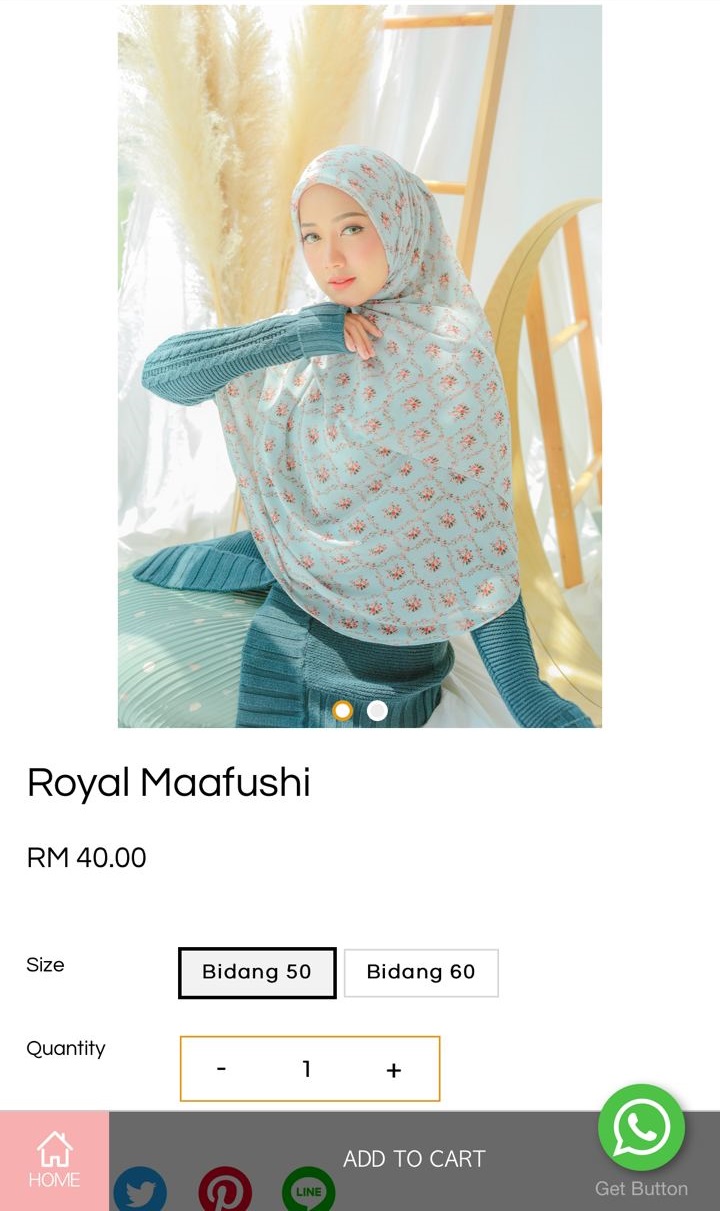 Choose you size (bidang tudung)
Determine the quantity
STEP 3 : Check out
- Back again to continue shopping and add to your cart.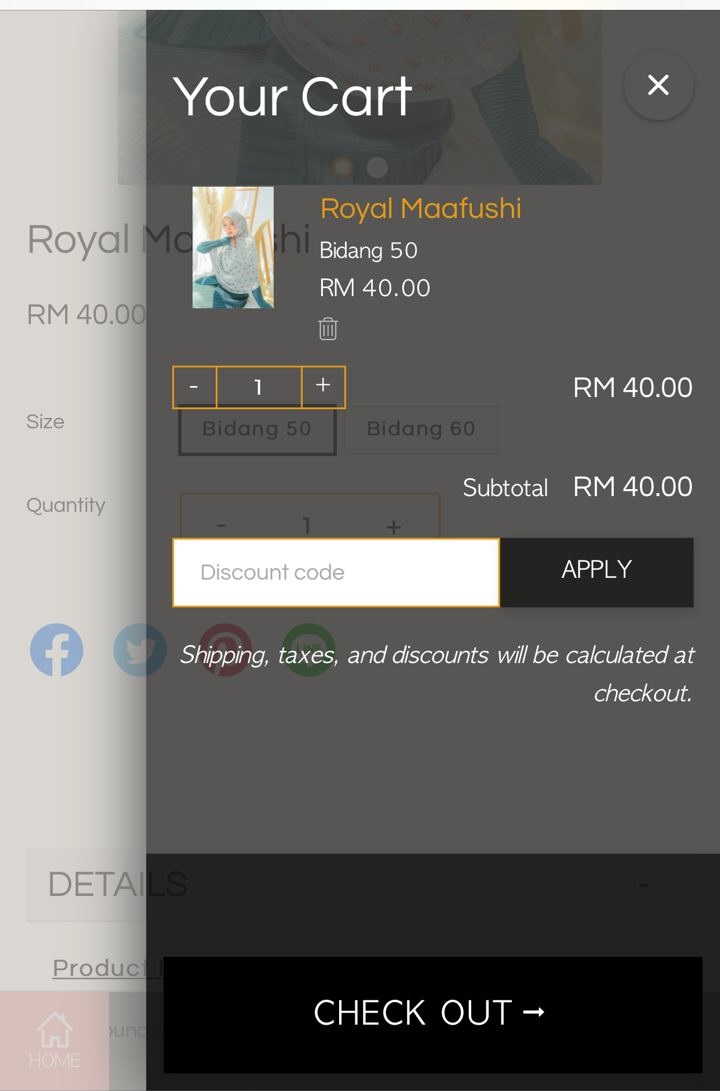 If there is a discount code can be placed in the discount code section.
Click CHECK OUT to continue shopping.
STEP 4 : Enter shipping address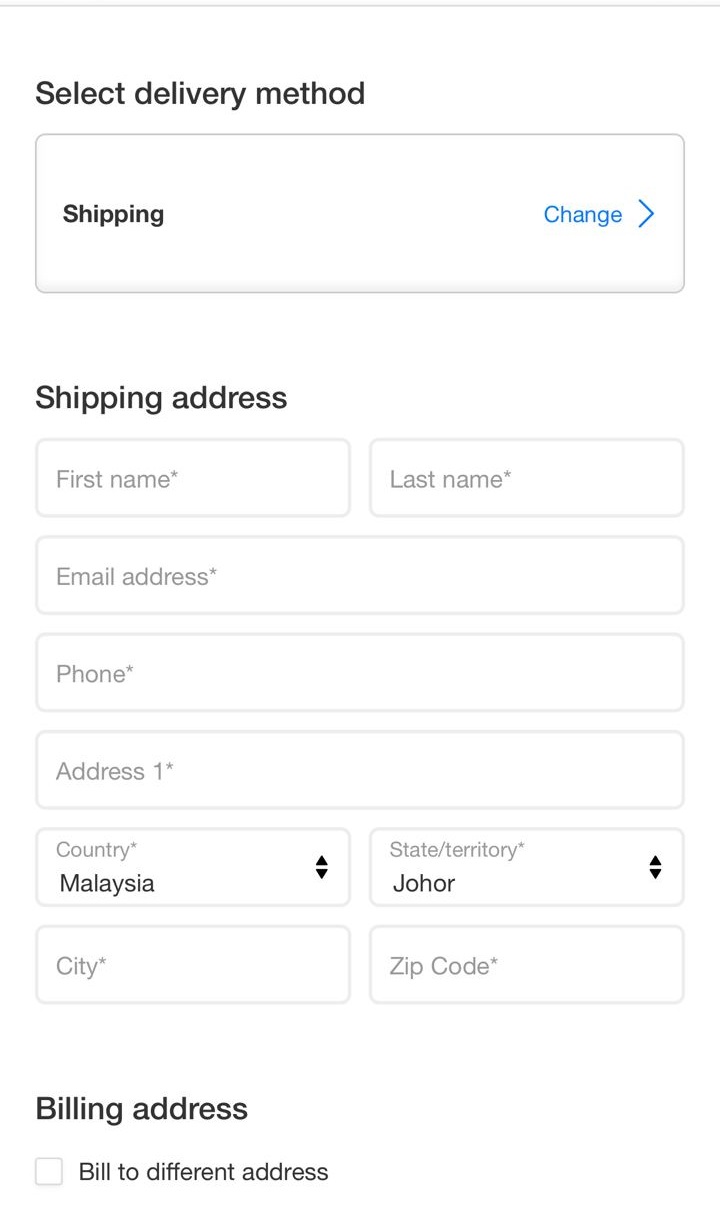 Select delivery shipping
Enter your address


STEP 5 : Choose your payment method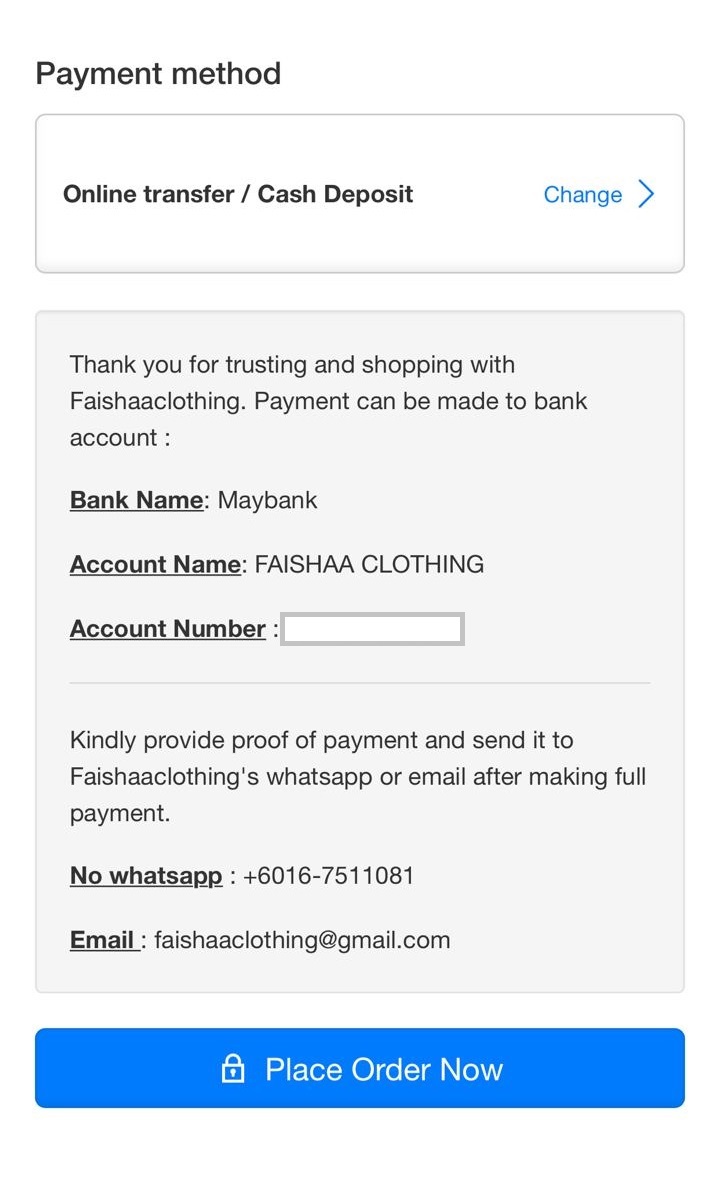 STEP 6 : Your order will be given in your email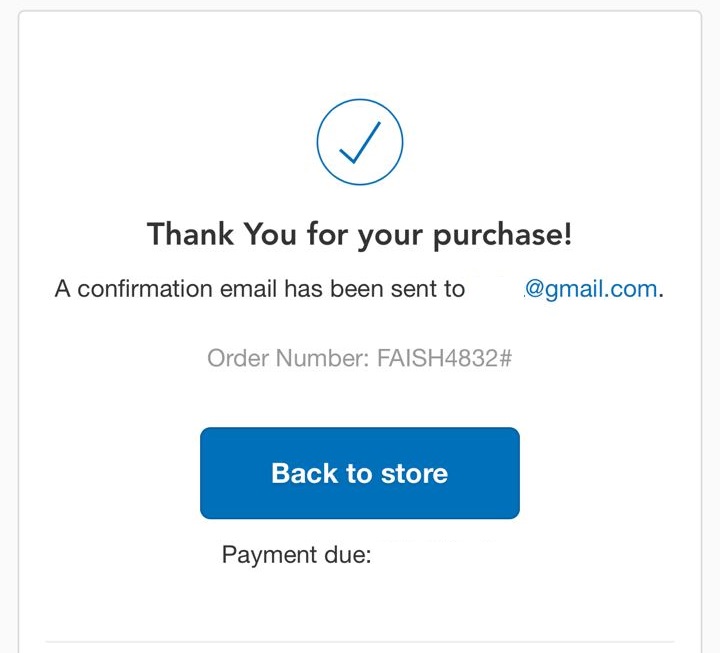 Take note your number order
STEP 7 : Upload your proof payment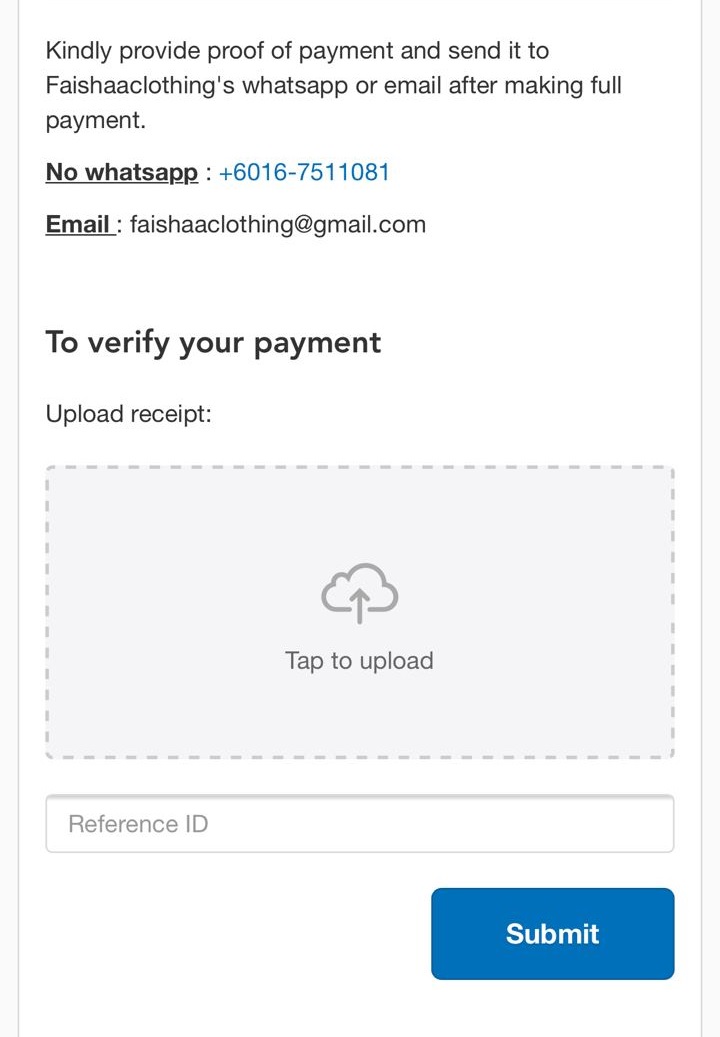 HAPPY SHOPPING!
You have now successfully purchase your item. Once we have received your payment, we will arrange to deliver your items as soon as possible